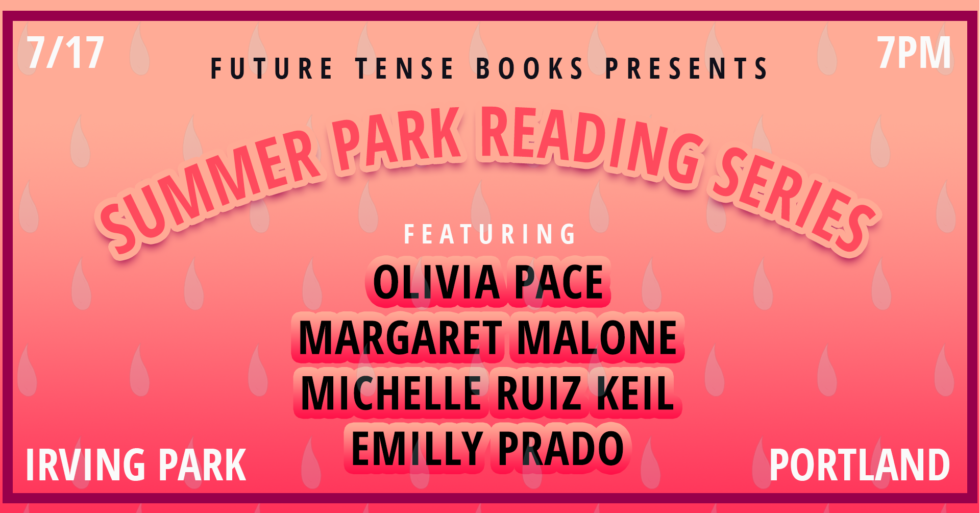 Come out to Irving Park in NE Portland where I'll be reading in support of the book launch of FUNERAL FOR FLACA, Emilly Prado's debut essay collection from Future Tense Press.
Saturday July 17 @ 7PM
Line up for the night includes Michelle Ruiz Keil & Olivia Pace also reading from recent work.
Bring a blanket and some food and join us outside before sunset.